Secret Shows + Silver 3-26-2011
Hey RBTV Fans, We're please to annouce the digital release of Silver, our best-of compilation album. There's two Silver-Exclusive tracks, plus three live recordings from our show at Backspace last saturday. the link: http://rbtv.bandcamp.com/album/silver-3-26-2011 For those of you in the Portland area, we have two house shows coming up. April 2nd- SECRET SHOW!!! (Join the...
6 tags
5 tags
3 tags
Watch
California Tour Blog: Post #3 LA River Underground tunnels… lots of graffiti, no CHUDs, that's good. We've had the week off hanging out with Miew's family, it's been nice and relaxing. We're getting ready for our shows this weekend, we're kicking off our Los Angeles Shows at the Silver Factory Studios (4310 W Jefferson Blvd, Los Angeles, CA) Tomorrow...
""Have you heard the joke about the band? It hasn't been made yet. ..."
– singer from PIGS, who was too drunk to load out his equipment last night, stole Eric's blanket and passed out on the floor with to us
6 tags
5 tags
6 tags
6 tags
Kickstarter - Raised by Television California Tour →
We need your help to raise money for our tour vehicle!
6 tags
4 tags
7 tags
6 tags
6 tags
5 tags
3 tags
4 tags
8 tags
Other Side Sees this is a song from...
9 tags
Name Your Own Price →
Name your own price for every album in our back catalog, including anachronism, electrons and amphetamines! Download our new ep, 'Side L' today!
5 tags
Mon Jul 26 10 08:00 PM →
The Sea Shanty in Portland, OR -
10 tags
9 tags
9 tags
Emerson Sessions Vol. 3 →
Raised by Television is getting ready to record Emerson Sessions Vol. 3. If you're not familiar with the concept, Emerson Sessions (vol. 1 + vol. 2 is a collaborative jam music series recorded at the Treehouse. Every three months or so, we round up a group of musicians, pick up instruments and press record. We don't play any pre-written material, we just play together. What comes out...
5 tags
Ducketts tonight: update
We're closing the set, so we'll play around midnight. -Max@raisedby.tv
Free. Show. Tonight. Ducketts.
825 n killingsworth with tigress, + two bands from san Diego. Free. $5 pbr pitchers. Do it.
Raised by Television: Live in Seattle
Raised By Television is going to visit Seattle in July, from the 28th-31st. More dates to be posted soon! July 28th - TBA July 29th - Blue Moon Tavern with Pocket Panda July 30th - TBA July 31st - TBA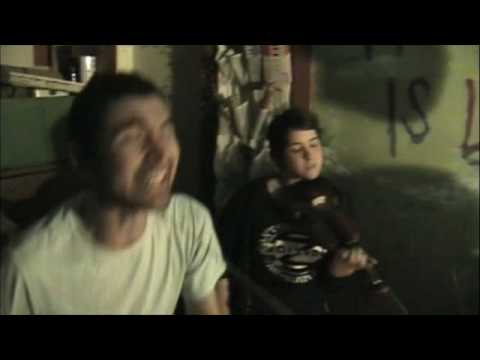 7 tags
Free Download of Raised by Television - Live at... →
Download a copy of our live in-studio radio performance on KPSU on 5/28/10, and check out our live performance with new songs, this wednesday at ducketts!
5 tags
8 tags
8 tags
3/28 Free Acoustic Show w/ Taxpayers at Irving... →
Hey, so we're playing an a show at Irving Park (7th & Fremont) this sunday at 5pm, under the building with the barbecues. Did I mention The Taxpayers will be there too? Hurray!
14 tags